Use Oura's Tags feature to track how certain factors affect your sleep and readiness. While tags don't directly change your daily Sleep, Readiness, or Activity Scores, you can observe how your habits, behavior, daily choices, and environment impact your metrics by tagging and viewing these instances in your Trends charts.
The Oura App offers over 100 searchable tags, including ones for alcohol, caffeine, fasting, headache, late meal, meditation, melatonin, nap, period, sauna, sick, stress, and travel, among many others. If you have an idea for a new tag, please fill out our tag request form here, and we will consider it for future releases.
How to Add and View Tags
How to Edit or Delete Tags
More Information
---
How to Add and View Tags
Open the Oura App

Select the icon in the bottom right corner of the Home tab
Tap "Add a tag"

Select a tag from the list, set a date and time, and add an optional comment
Tap "Done" to save the tag
---
You can view saved tags on the Home
tab under "Activities."
Tags also appear on your Trends graphs.
Select the menu in the upper left corner of the Home tab
Select Trends

Tap a metric to view its graph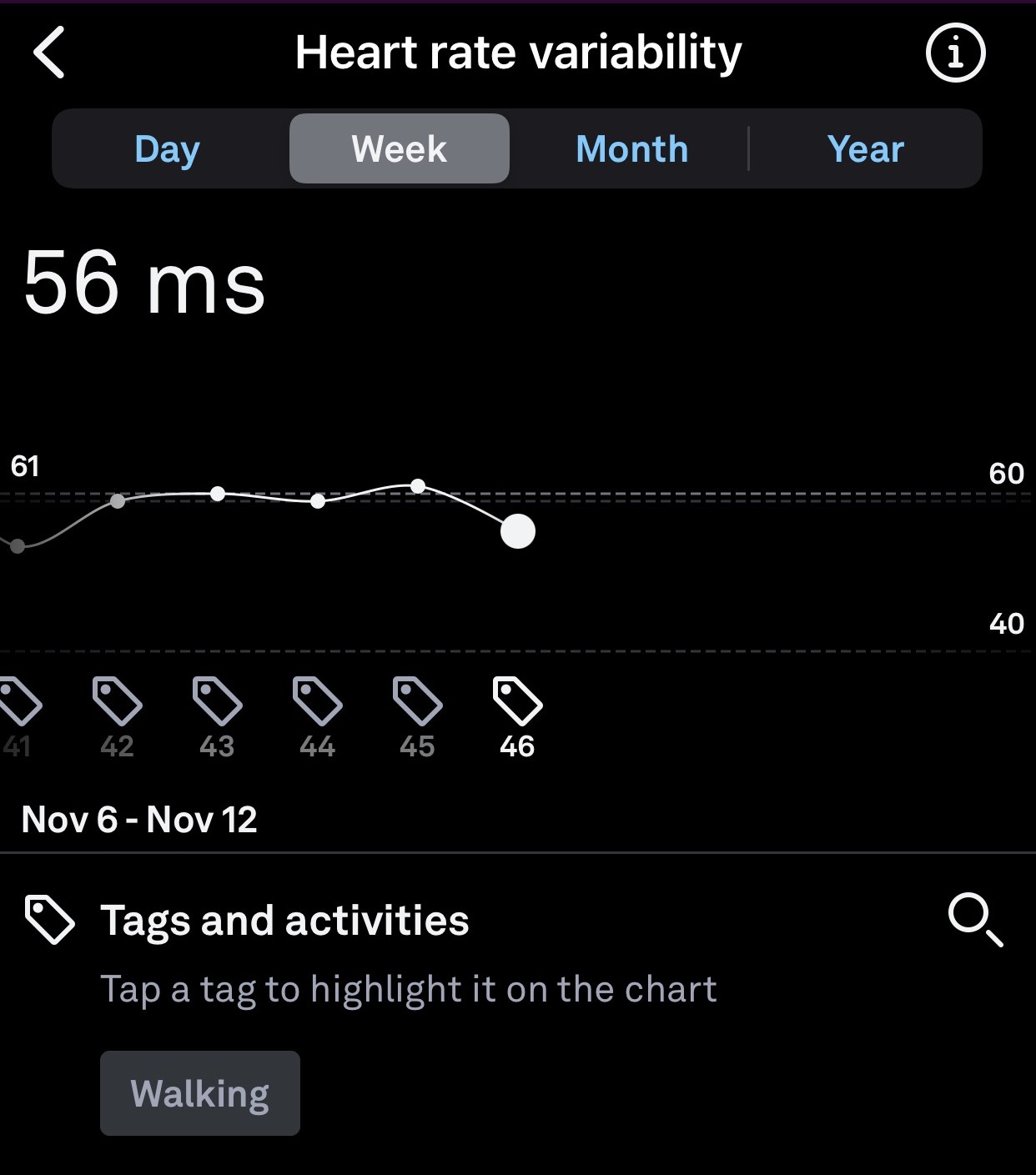 A image appears under days where a tag has been added

Tap a tag to highlight each day that same tag appears on your graph
Note: Tags are not available on Oura on the Web.
---
How to Edit or Delete Tags
If the tag is from the current day:
Scroll down the Home tab to view your tags underneath Activities
If the tag is from a previous day:
Tap Today at the top of the Home tab

Select the date your tag was added using the calendar

Scroll to the bottom of the Home tab to view your tags underneath Activities
Tap the tag you'd like to edit or delete, then:
Change the tag or
edit the comment, date, or time, or

tap Delete tag entry to remove it
Tap Done once you've finished editing a tag, or confirm Delete
---
More Information