Track your sleep, nighttime and daytime biosignals, and daily activity with 15 advanced sensors, updated algorithms, and improved software features. Only Gen3 rings and chargers are currently available for purchase.
Hardware
Software
Oura Membership
More Information
---
Hardware
The Oura Ring Generation 3 comes in the Heritage and Horizon models. For best fit and most accurate sensor readings, make sure your ring is aligned so that the sensor bumps are against the palm-side of your finger.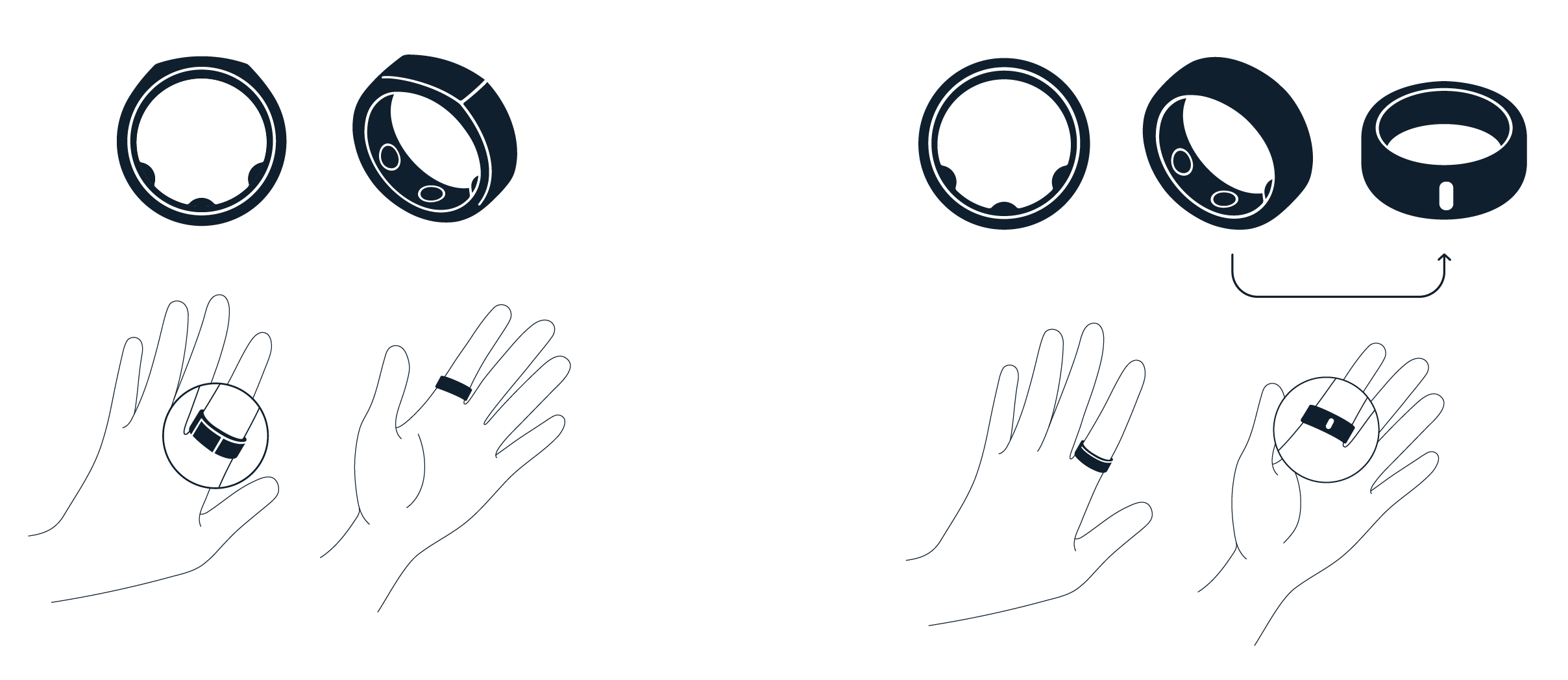 Gen3 hardware includes:
Green and red LEDs, in addition to infrared (IR) LEDs. This allows measurements of daytime and workout heart rates
Extra negative temperature coefficient (NTC) sensors to measure differences in your skin temperature. This enables Cycle Insights and improved illness detection

An extra IR sensor, which helps the algorithm detect and compensate for when your ring is not optimally aligned, allowing for more accurate readings

Accelerometers, to detect your daily activity, steps, and common workout types

The Gen3 charger features color-coded LEDs for improved charging status displays
Technical specs for the Gen3 ring can be found in our Product Safety & Use article.
---
Software
The Oura Ring Generation 3 retains the same software features of Gen2, including nighttime resting heart rate, heart rate variability, skin temperature, and respiratory rate. Additionally, Gen3 includes:
Body clock and chronotype, Explore tab, and personalized activity goals are available for Gen2 and Gen3 rings.
---
Oura Membership
With the introduction of the Oura Ring Generation 3, Oura has moved to a monthly subscription membership. Users of Gen3 without a membership will only be able to access scores for the current day, without insights or additional features. You can learn more about Oura Membership in our Membership FAQs.
---
More Information
Introducing the New Oura Ring Generation 3