The Oura Ring has consistently been an industry-leading wearable to track sleep, nighttime biosignals, and daily activity. We continue to improve upon each generation of the Oura Ring with new hardware sensors and software features. Only Gen3 rings and chargers are currently available for purchase.
Oura Ring Generation 2
Oura Ring Generation 1
More Information
---
Oura Ring Generation 2
The Gen2 ring and charger are no longer available for purchase.
Hardware
The Gen2 ring was available in Balance and Heritage models, with Stealth, Black, Silver, or Gold finishes.
Generation 2 hardware included:
Infrared (IR) LEDs for monitoring nighttime heart rate and respiratory rate

Accelerometers to capture daily movement, steps, and automatically detected workouts

Negative temperature coefficient (NTC) sensors

USB charger with white LED

Titanium with physical vapor deposition (PVD) coating for Gold and Silver colors

Titanium with diamond-like carbon coating (DLC) for Black and Stealth colors
Software
Nighttime resting heart rate, heart rate variability, skin temperature, and respiratory rate measurements

Steps and daily movement tracking

Automatic activity detection, without location services

We will continue to support Gen2 rings with routine software and firmware updates
Body clock and chronotype, Explore tab, and personalized activity goals are available for Gen2 and Gen3 rings.
---
Oura Ring Generation 1
The Gen1 Oura Ring is no longer available for purchase. Customer support and firmware/software updates are also no longer supported for Gen1.
Hardware
The Gen1 ring was available in one model — in Stealth Black, Arctic White, or Mirror Black colors — and could be used to monitor sleep and daily activity.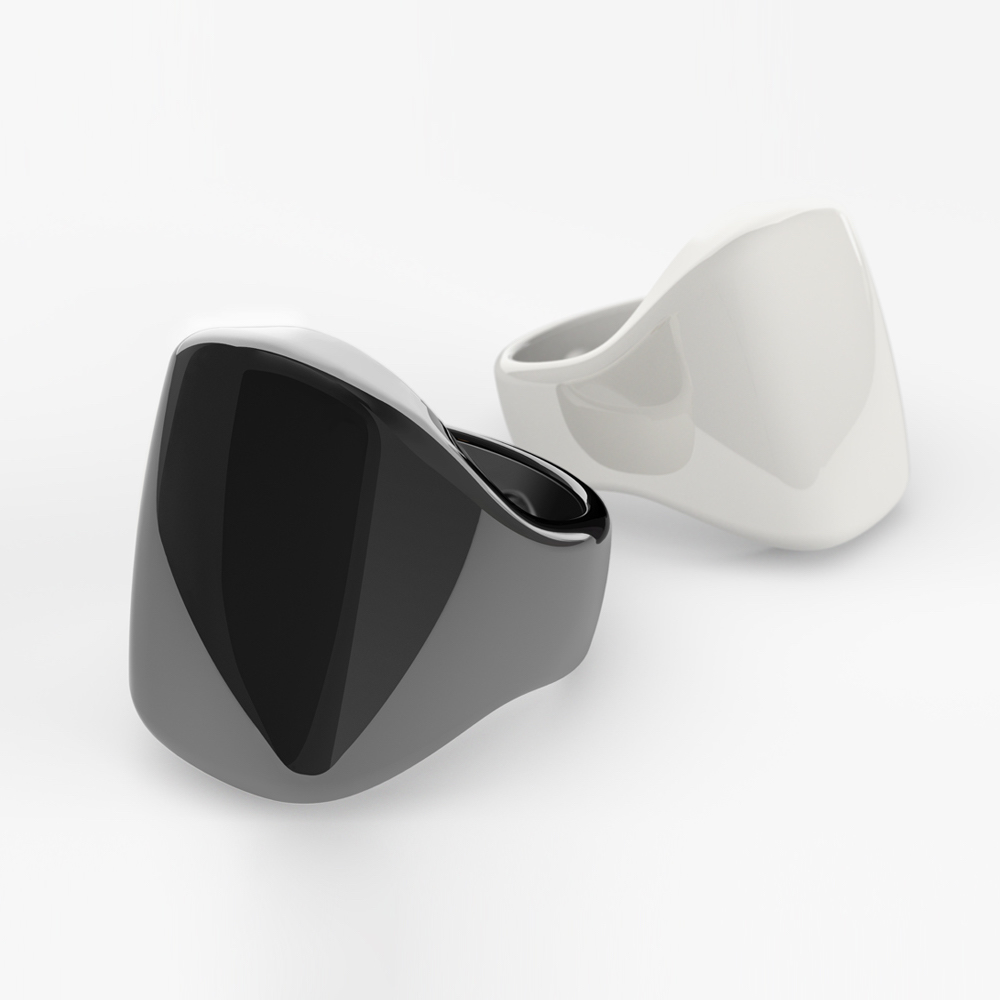 Gen1 hardware and sensors included:
Infrared (IR) LEDs, f

or nighttime biosignals and sleep stages detection

3D accelerometers, f

or daily activity and nighttime movement detection

Temperature sensor, f

or nighttime skin temperature differences

Made of Zirconia (ZrO2), with a medical grade, 100% non-allergenic, nickel free, and non-metallic inside molding

USB connected charger with white LED
Software
Oura used these physiological data signals to calculate deep sleep, light sleep, REM sleep, and awake states. This information, together with your daytime activity data, indicated your recovery and readiness for the next day.
---
More Information