Oura includes route, distance, and pace/speed insights for certain Automatic Activity Detection (AAD) workouts, manually added workouts, or workouts imported through third-party app integrations.
What are Oura's Location Services?
How to Use Oura's Location Services
Things to Keep in Mind
More Information
---
What are Oura's Location Services for Activities?
By enabling location services on your Oura App, you'll gain access to a greater diversity of activity data, including route, distance, speed, and pace—depending on the type of activity you engage in. Setting up location tracking with Oura will help to improve the quality of your activity predictions over time. With more insights, you'll also gain deeper awareness into your daily activities and how they influence your sleep, recovery, and overall well being.
These new metrics will be included in the "Workout Details" view of any confirmed activity to which route, distance, speed, or pace apply. You can access these after your workout by tapping on confirmed activities where they appear in either your Home or Activity tabs.
Metrics include:
Route: View a map with your start, end, and the exact path you've followed
Distance: See the exact distance of your workout, in miles or kilometers
Pace or speed (depending on activity type): Observe your average pace over the course of your workout and see your split times
Automatic Activity Detection Metrics
Route, distance, and speed are available for:
Downhill skiing
Ice skating
Mountain biking
Outdoor cycling
Rollerblading
Snowboarding
Surfing
Route,distance, and pace are available for:
HIIT
Hiking
Horseback riding
Nordic walking
Orienteering
Outdoor cross-country skiing
Rowing
Running
Walking
Distance is available for:
Cross-training
Outdoor climbing
Note: You must have your phone on you while you work out in order for any location-based data to appear. Your Oura App must also be open and running in the background on your device before you start your workout. Your location will never be shared outside of Oura, and you're free to revoke access at any time via your device settings.
---
How to Use Oura's Location Services
To enable Location Services
Update your Oura App to the latest version
The app will display an information card after your next automatically detected activity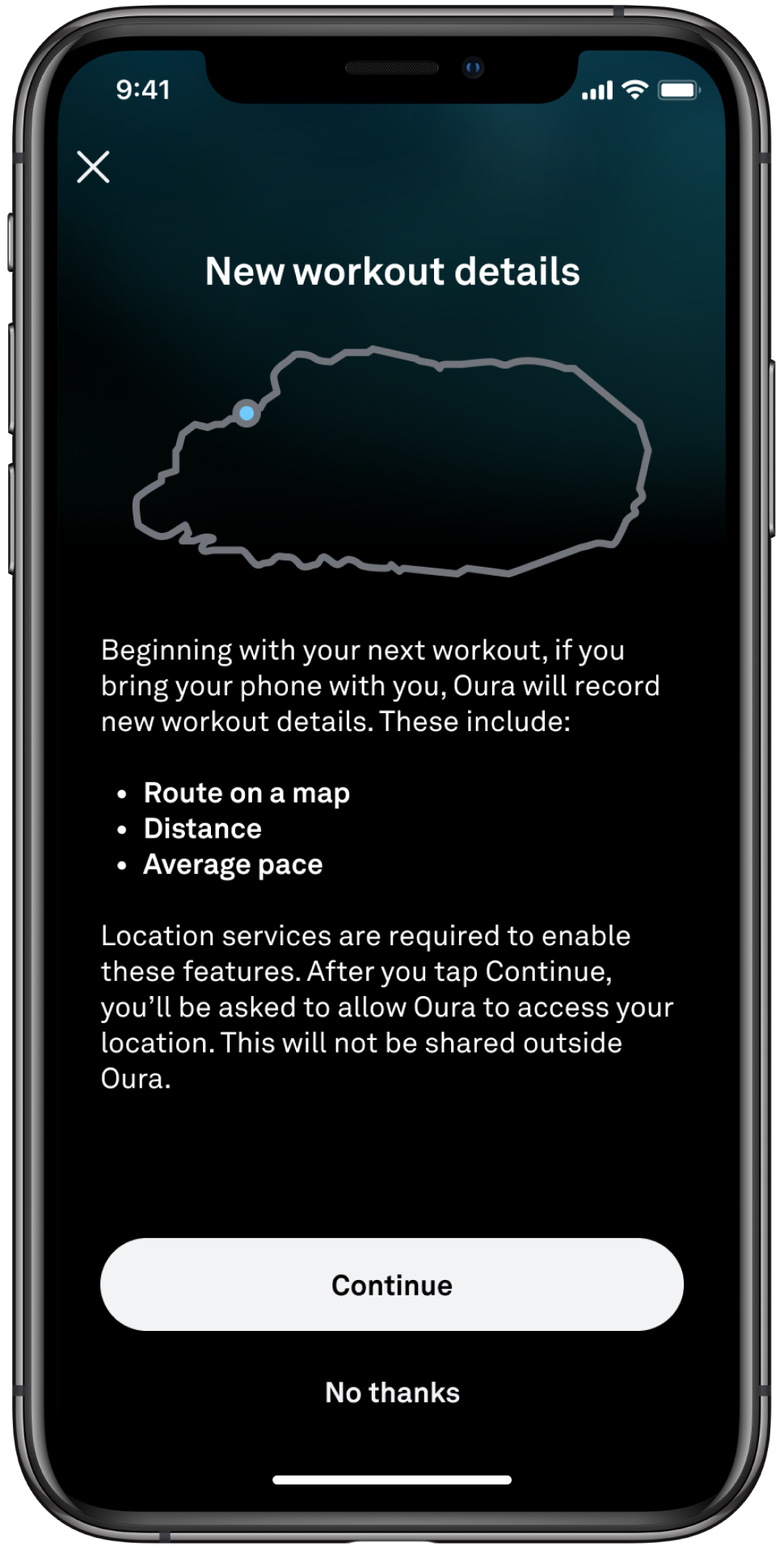 Tap Continue to enable location tracking, or tap "No thanks" to opt out

If you tap "Continue," your operating system will ask you to confirm activating location-based features on your Oura App. If you have an Android device, you may need to select "allow access to location while using the app" in your location settings
To manually enable or disable Oura's Location Services
Select the menu in the upper left-hand corner of your Home tab
Tap Settings
Beneath "General," tap Location
Toggle Oura location features
Open your device's Settings
Select Privacy
Ensure that Location Services are toggled on
Scroll down and select Oura
Tap "Always" beneath Allow location access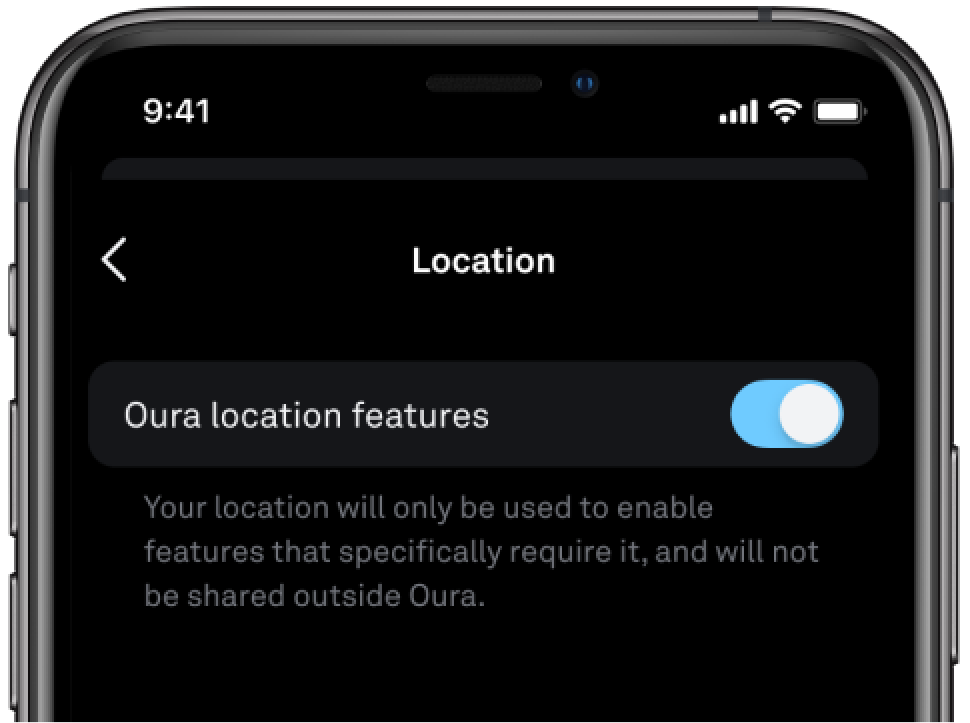 Collect & View Activity Data
After your next confirmed activity, the workout will surface in the Home and Activity tabs. Tap "Show workout details" on the reward card at the top of your Home tab to get more information. If you miss your reward card, you can view your workout details by scrolling to the Activities list on Home, and tapping on the activity you're looking for. Or, you can jump to your Activity tab, and tap on any card from your Activities list to view the workout details.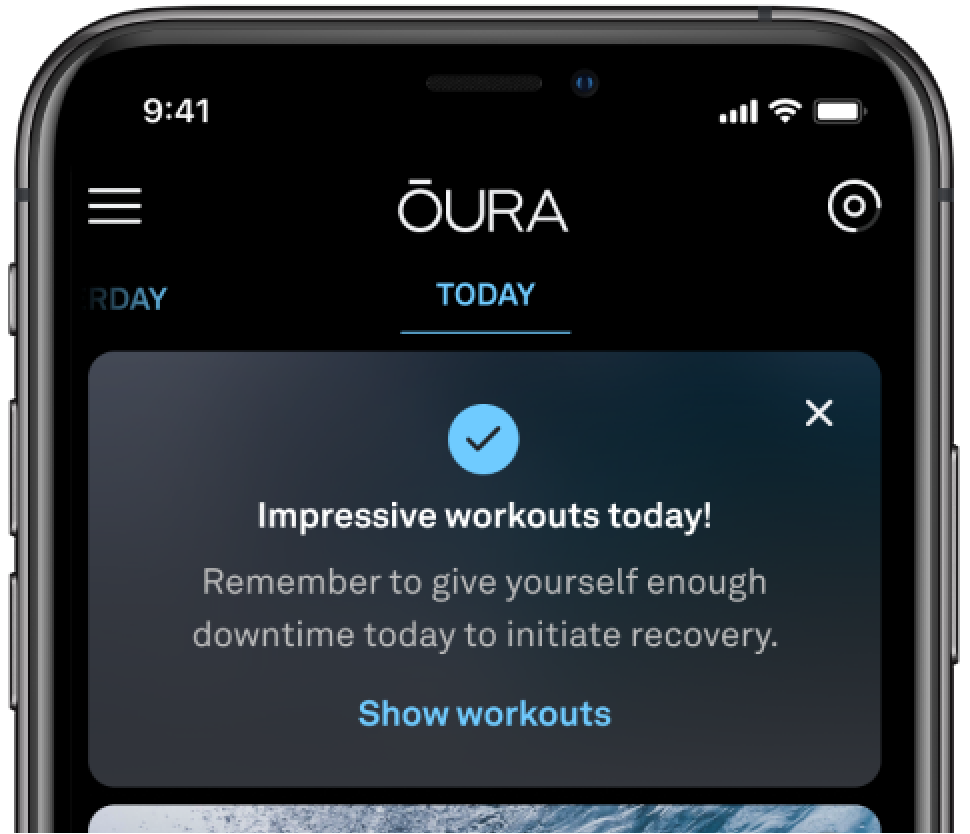 Your new workout details will vary based on the type of activity, but can include: your route (with a visual map), distance, and your average pace/speed.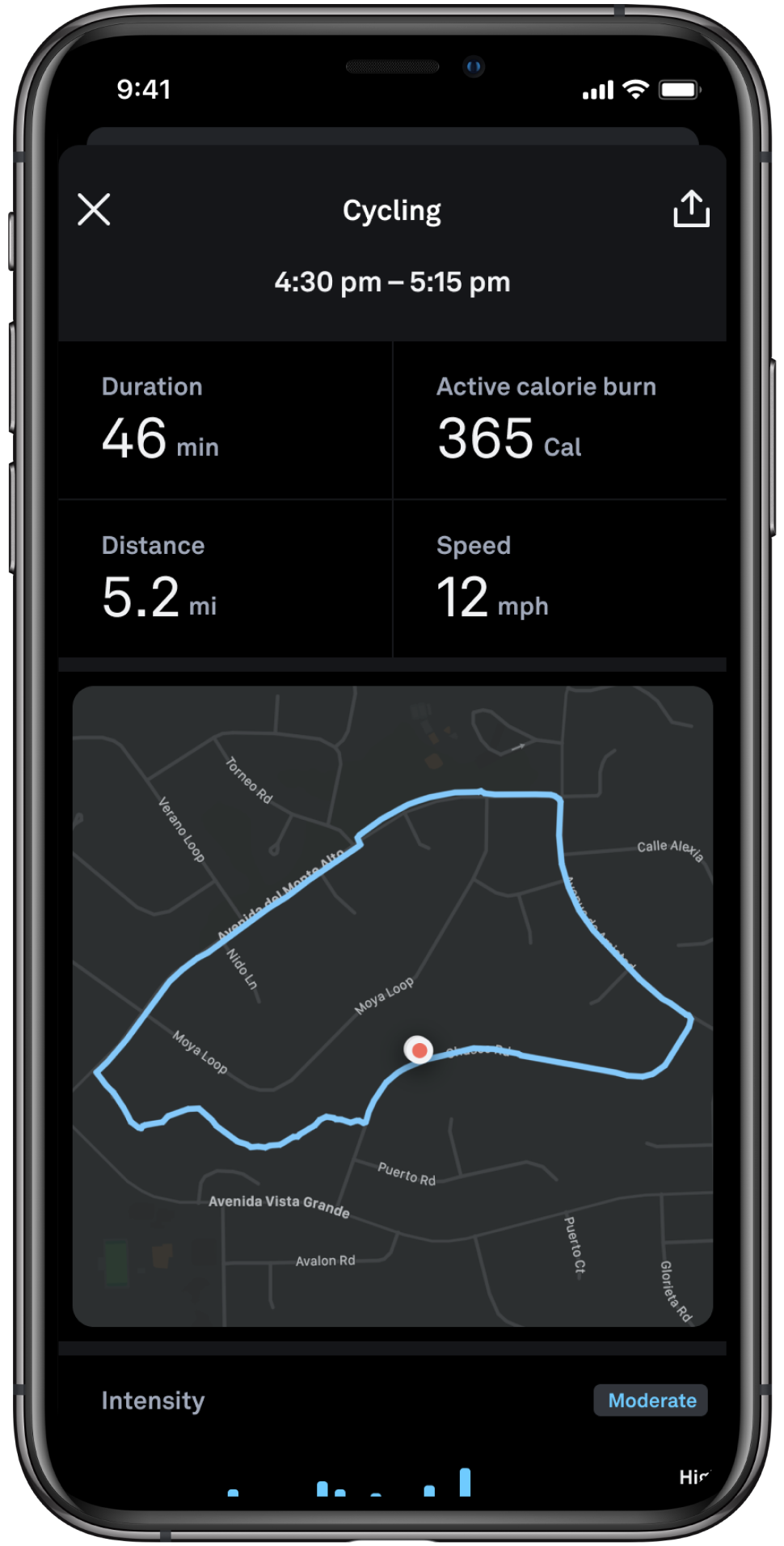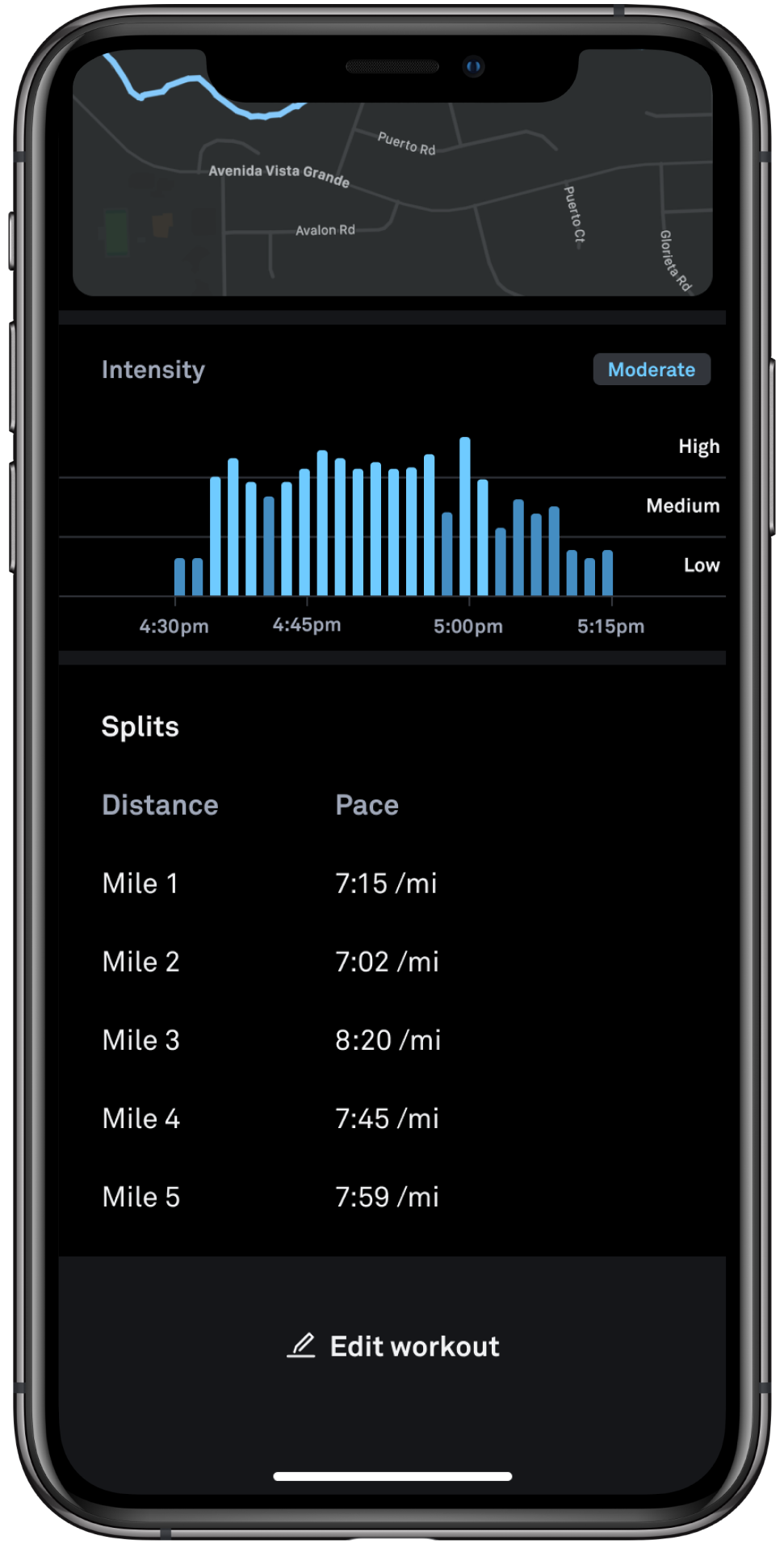 Please note that not all of these metrics will be accessible following the detection and confirmation of an activity with Oura. Only certain activities have applicable location data.
---
Things to Keep in Mind
As a best practice, we recommend setting Location Services for Oura to "Always on." In order for the feature to work optimally, your GPS location must be accessible from the very beginning of your workout. If not, you may end up missing your route and visual map. Note that this may result in higher phone battery consumption
Your location data will never be shared outside your Oura App, or with a third party without your consent
Route data and visual maps will also be available for manually added workouts and workouts imported through third-party app integrations, if your Location Services with Oura are established as "Always on," your phone is with you while you work out, and you open the Oura App on your device before starting a workout
If you force quit your Oura App, location tracking will stop until you launch the app again
---
More Information
How to Use Apple Health with Oura
How to Use Google Fit with Oura
How to Use Health Connect by Android with Oura