Oura offers multiple options for viewing, exporting, and sharing your data. You can download your Oura data in a CSV or JSON file using Oura on the Web, or use the Share Report function to share a PDF summary of your sleep and daily movement data with trusted health providers, such as physicians, nutritionists, therapists, or trainers.

Share Report
Download Your Oura Trends
Export Your Oura on the Web Data
More Information
---
Share Report
The Share Report feature enables members to download sleep and daily movement data and share those with trusted health professionals and providers. Share Report is available for Gen2 and active Gen3 members.
To share your report, go to the

 menu in the upper-left corner of the Home
tab, select Reports, and then Share Report. If you choose Share Report, you'll be prompted to confirm you want to share this data and can read the Oura Privacy Policy for more information.
Share Report offers the ability to view and share seven, 30, and 90-day reports about your latest sleep trends, including sleep stages, total sleep time, wake-up times, and daily movement. The timeframe for the data in the report is calculated as seven, 30, or 90 days prior to the current date. Currently, there is no ability to adjust the timeframes or type of data that is shared.
Once you've chosen your preferred report, you can download a printable version and/or share it with trusted health professionals through various ways including email and messaging. If you would like to change the name displayed on your report, you can do so under your Account Settings on Oura on the Web.
---
Download Your Oura Trends
Note: This option is available only for Gen3 Oura members with active membership.
Sign in to Oura on the Web using your Oura account details
Select Trends  in the menu on the left side of the page

Choose your desired date range by using the timeline at the top of the page

Select which two Oura metrics to compare by using the dropdowns in the upper-left and upper-righthand corners of the graph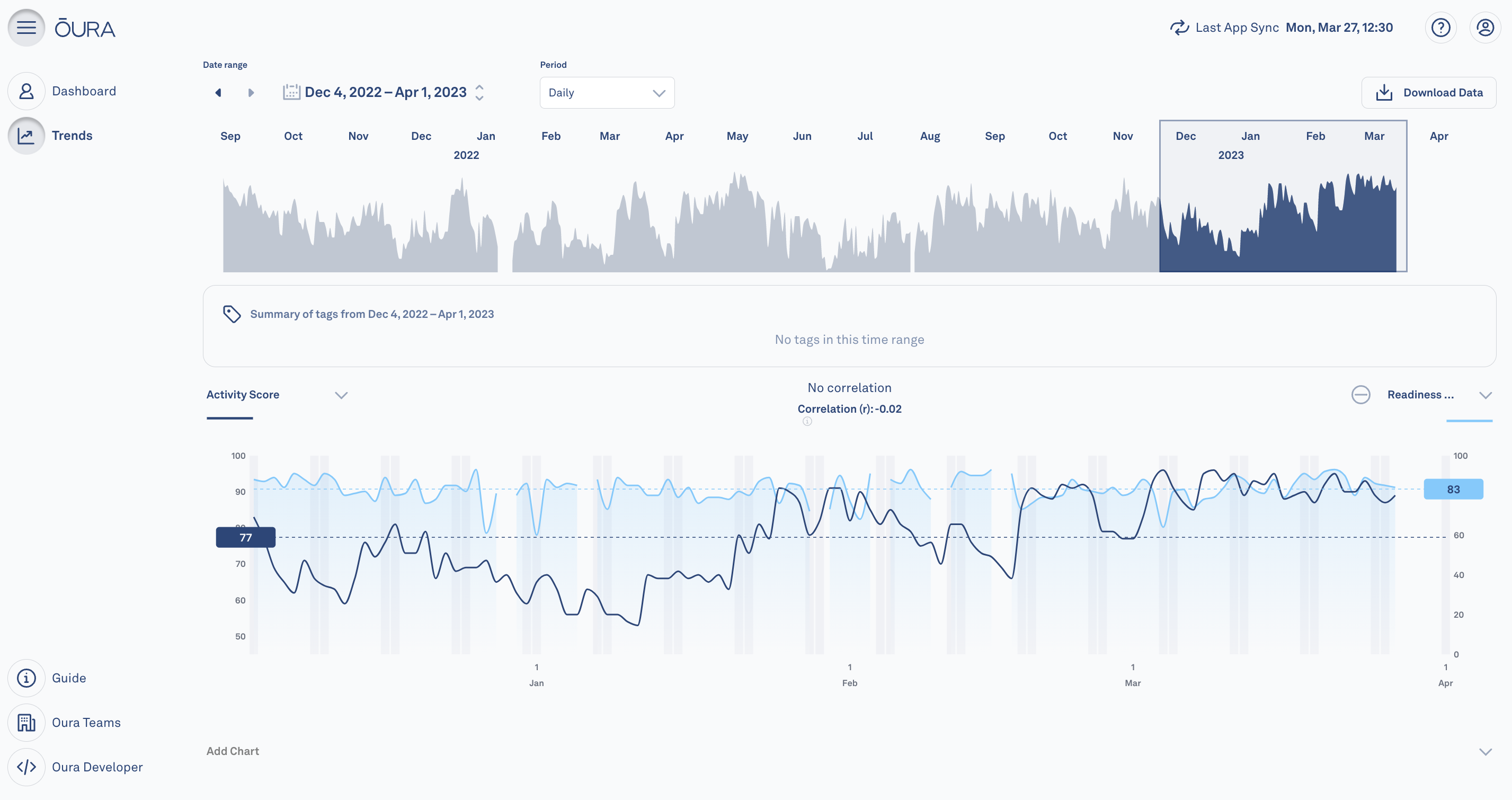 Select Download Data in the upper-right corner of the page. All metrics to be included in your export will be shown in the pop-up window. You can include additional metrics by using the dropdown menu in this window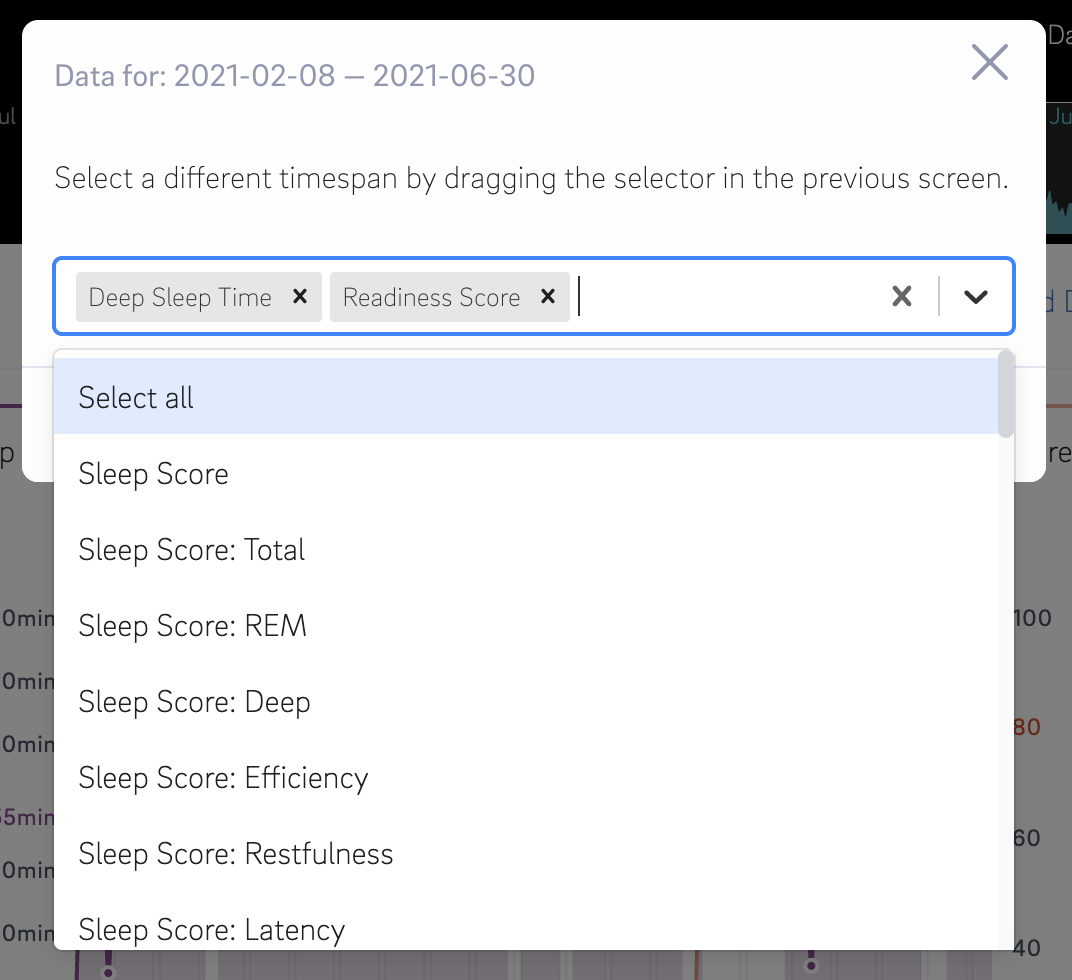 Select Download to export your data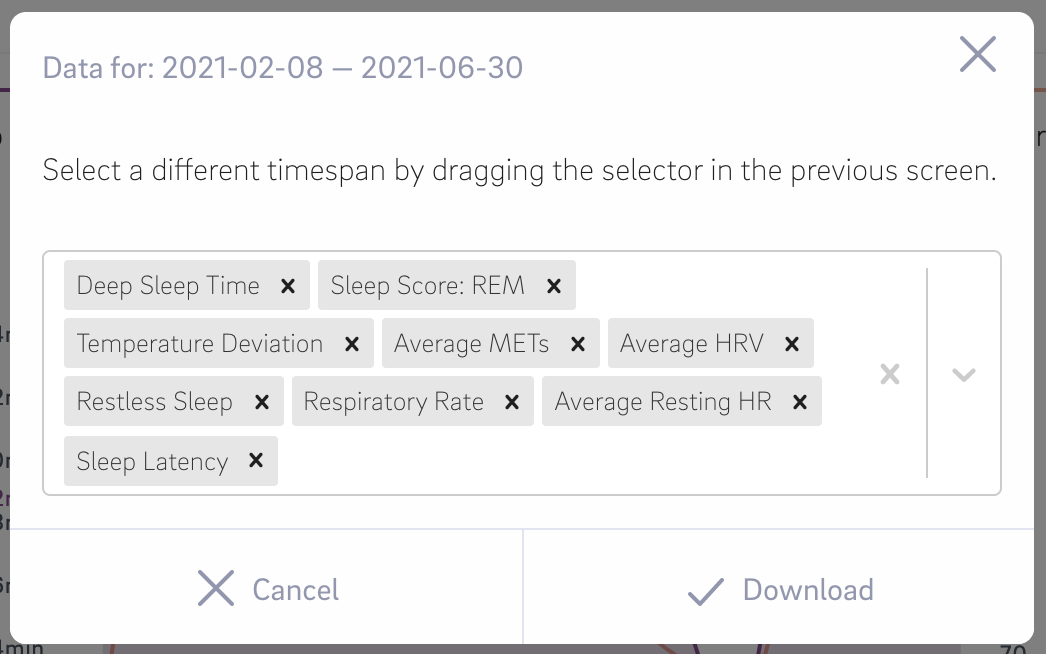 ---
Export Your Oura on the Web Data
Note: This option is available for Gen2 and Gen3 members, with or without active membership.
Log in to Oura on the Web with your Oura account email address and password
Select the profile in the upper right corner > My Account
Under Export Data, you'll find options to download Oura metrics in either CSV or JSON format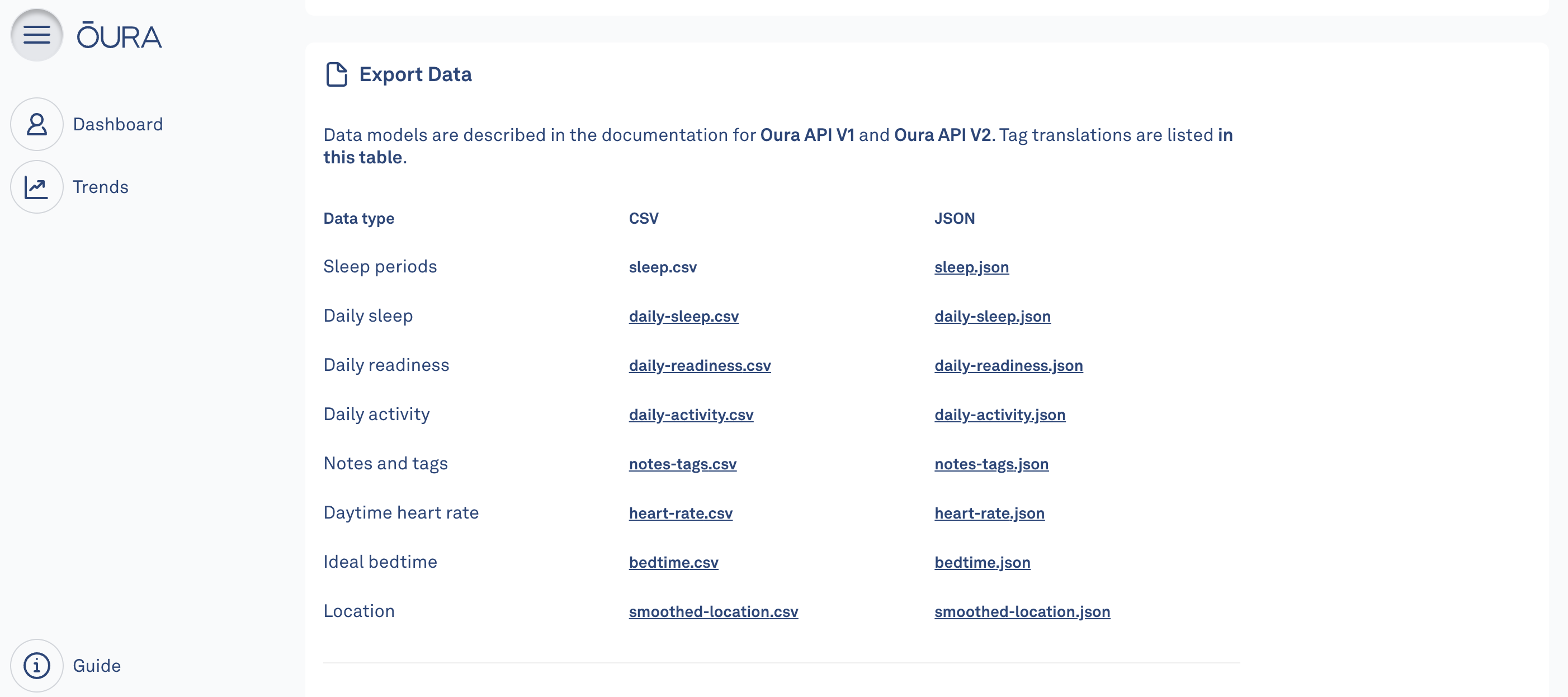 ---
More Information
Introducing Oura's New Share Report Feature