You can manually adjust your bedtime or wake-up time in the Sleep
tab after you've woken up in the morning if you feel they're inaccurate.
Please note, this article doesn't pertain to your Bedtime Guidance (Ideal Bedtime). Your bedtime guidance is dependent on your historical sleep data, and cannot be edited.
Check out the article on how Oura defines your ideal bedtime window if you're curious as to how it's determined.
---
Edit Bedtime and Wake-Up Time
To edit your bedtime or wake-up times, follow the steps below.
1. Go to the Sleep
tab and tap Adjust

above your Sleep stages.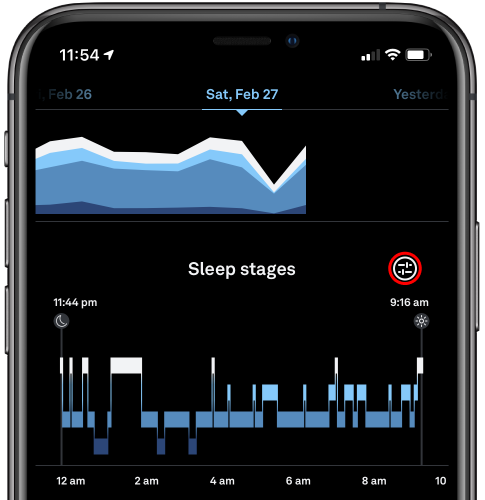 2. Drag the sliders to adjust your bedtime or wake-up time. When finished, tap Done.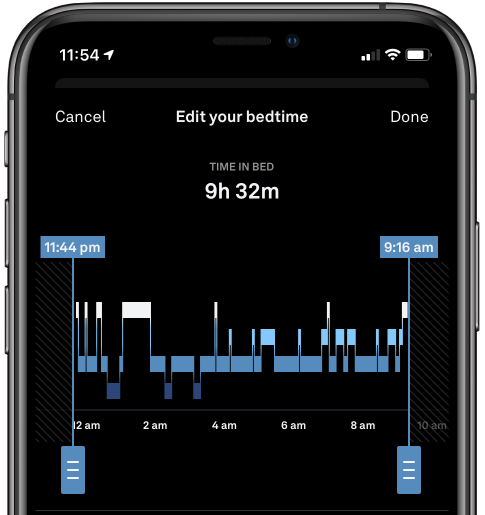 ---
Things to Keep in Mind
You can only adjust sleep periods to be shorter, not longer. Typically our bodies are smarter than our minds when it comes down to determining sleep efficiency, which is why this adjustment is not permitted.

Adjusting your sleep timing will affect your Sleep and Readiness insights for that day.

Sleep data older than three days can no longer be edited.

Oura only shows detailed sleep staging for sleep periods that are three hours or longer. Similarly, the minimum duration of a manually edited sleep period is three hours. Therefore, you won't be able to edit your total sleep time to less than three hours. This is because Oura needs at least two complete sleep cycles, which tend to be 1.5 hours each, to provide you with accurate and meaningful insights.