How Do I Fix a Charger Issue?
Experiencing an issue with your charger? This article contains several fixes and recommendations for stubborn chargers.
Initial Troubleshooting Steps
Ensure your ring is resting properly on the size-specific dock. If it is, a small light will appear on the front of the charger.

Try using a different USB-A to USB-C charging cable.

Turn the USB-C cable 180 degrees, and reinsert in the ring charger.

Try using a different power brick or source.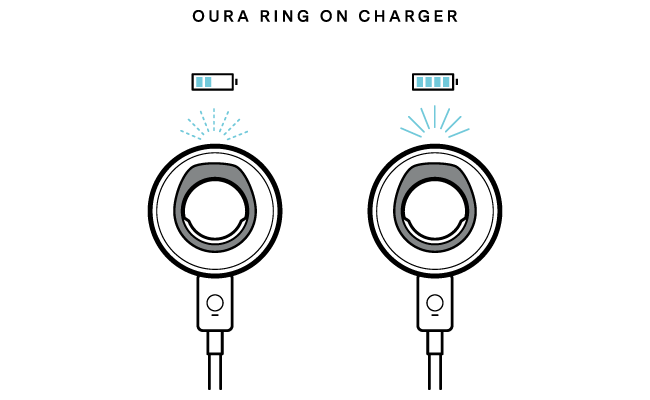 Charger or Ring?
If the initial troubleshooting steps didn't work, the next step is to determine the cause of the issue—ring or charger. Try a simple home charger test. To perform the test, begin by plugging the charger cable into a power source. Next, place the metal end of another USB cable in front of where the ring usually sits, above the light, as displayed in the graphic below.

If your charger illuminates, it is functional and your ring is likely causing the issue. IF this is the case, please submit a request and our team will provide assistance as soon as time allows. If the charger light does not illuminate, please provide a photo/video of the troubleshooting shown above.