Oura Sleep Graph Widgets
Oura Lock Screen Widgets
More Information
---
Oura Sleep Graph Widgets
There are three available iOS widgets (small, medium, and large) available to display the most recent night of data on your device's home screen. These are available to Oura members using iOS devices and any generation Oura Ring.
The widgets display:
Small: sleep stages
Medium: sleep stages and sleep/wake time
Large: sleep stages, sleep/wake time, and ring battery status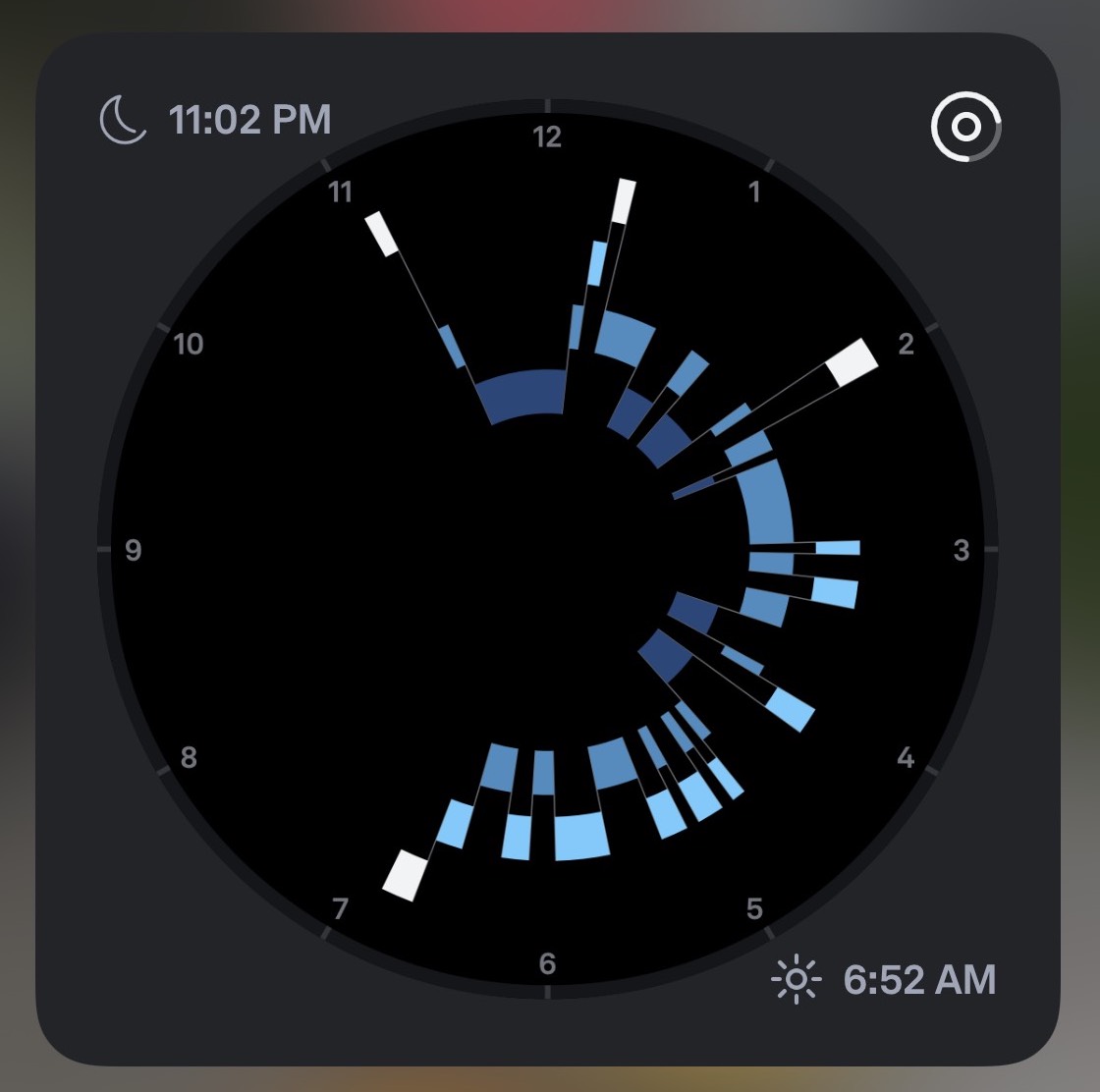 To install a sleep graph widget:
Touch and hold your device's home screen
Tap the Add (+) button
Select a widget and widget size
Tap Done
---
Oura Lock Screen Widgets
Add widgets to your iPhone's lock screen to see your latest Oura data at a glance. These lock screen widgets are available to Oura members on any generation ring, using devices with iOS 16 or higher.
The lock screen widgets display:
Sleep, Readiness, and Activity Scores

Ring battery level

Activity goal progress as active calorie burn or steps

Sleep stages, daily movement, heart rate, and body temperature graphs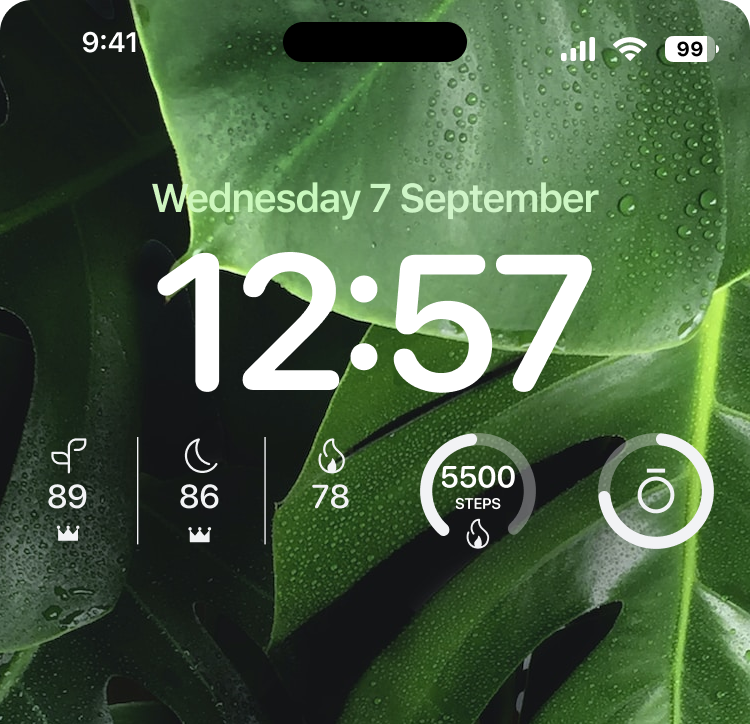 To install a lock screen widget:
Touch and hold your device's lock screen
Tap Customize, then select the lock screen
Tap the box above or below the time to bring up a menu of available widgets
Tap or drag the widgets that you wish to add
Tap Done
Note: the lock screen widget displays the Oura data that is available as of your last ring sync. To update what is in the widget, open the Oura App on your phone and wait until your ring uploads its data.
---
More Information